Steve, Robin and All...
Steve, Robin and All...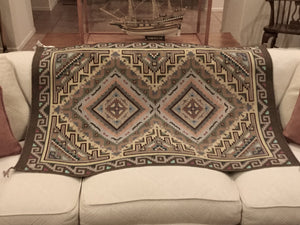 I received the information about Elvie VanWinkle this in today's mail!  Thank you so much Robin for putting that together for me along with the Velcro.  I've been looking around my home today trying to decide where to hang it.  My dining room has an oriental rug on the floor, amazingly, with many of the same colors as her exquisite tapestry so it might go there after I move two Hopi wicker baskets to another wall in the dining room.

When you see her or get in touch with her please let her know what a privilege and joy it is to have her exquisite work in my home.  I will treasure it always.

Thank you for a wonderful afternoon in your extraordinary Gallery and your hospitality!

With my best regards,
S.T.