Cotati California
Cotati California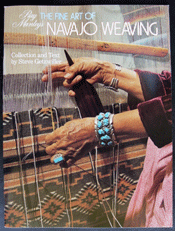 Dear Gail and Steve,
My rug just arrived!!! And it is even more beautiful than in the picture!!! It has a warmth, and presence, and spirit to it that wasn't expected, and took my breath away when I first opened the box. I keep looking at it, and just can't believe the thought and attention to detail that so clearly went into weaving it. And I love that you thought to include Steve's book! I had planned to call and ask if I could order a copy after my rug arrived so that I could read more about the artist, Mary Jane Baker; once again, you appear to have read my mind just as when you chose such a perfect rug for me in the first place. This whole experience could not have been better from start to finish and I am grateful, as making such an investment, sight unseen, seemed like too much of a risk when I first got the idea to purchase a rug online. Thank you so much for your care, expertise and thoughtfulness in helping me come to own this weaving. It is so beautiful, I can't bring myself to put it on the floor and have decided to hang it on the wall after all! It warms the room greatly, and I will treasure it always.
Sincerely, Suzie
P.S. Now I am hoping my husband and I can come and see these rugs in person someday!
S.L -Cotati, CA