Massachusetts
Massachusetts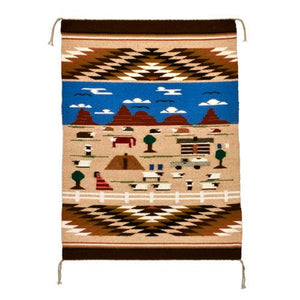 Dear Gail & Steve,
The GORGEOUS rug and mini rugs arrived today in excellent condition. Thank you so much for your very careful packing. The Ganado red is absolutely lovely and will make a marvelous gift for my friend. I know she will be extremely proud to hang it on her wall. The mini rugs are beautiful also and I shall use them with pride on my scots chest and perhaps my blanket chest, not quite sure yet. Thank you for suggesting them, I only wish I could buy more. Special thanks for the lovely Leaning Tree card, I always appreciated them when I was in New Mexico and they are a special treat here in New Zealand. Have a wonderful spring day and thanks again for all your help. Haagonne, Sherry – SW New Zealand
I must admit visiting your gallery was one of the high points of our wonderful visit to the Tucson area.  The rugs we bought as just as beautiful in our home as they were when we viewed them in your Gallery.  Hopefully we will have a chance to visit your neighborhood again.
Thank you.  FD – Mass.