From our Collection to Yours…
From our Collection to Yours…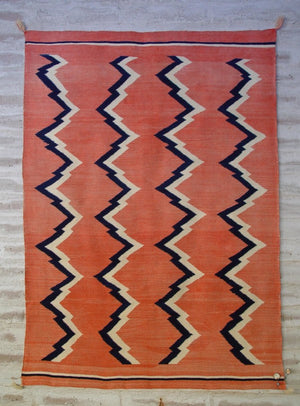 Dear Steve,
The blankets arrived Saturday no problem….
They are even more beautiful than I remember. The craftsmanship, the feel and the colors truly represent a period of time in history that cannot be duplicated. Each weaving is a Work of Art and I shall appreciate their uniqueness for as long as I am privileged to care for them.
Thank you for collecting, preserving and passing on pieces of the "Real American Art" form.
Until I visit again — Regards,  R – California