August 17th
August 17th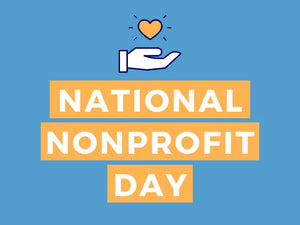 National Nonprofit Day, recognized in America on 
August 17
, raises awareness of charitable contributions from nonprofit groups across the world. The awareness day followed the 1894 Tariff Act that introduced the first federal tax exemptions for nonprofit organizations.
Please consider supporting our non-profit.
Forever Navajo - Supporting Navajo Weavers
FOREVER NAVAJO is a 501(c)(3) organization founded by Steve and Gail Getzwiller to help the Navajo weaver and keep the Navajo Weaving Tradition alive.
OUR MISSION: TO ENSURE THE ADVANCEMENT AND SURVIVAL OF THE UNIQUE INDIGENOUS WEAVING ART FORM OF THE NORTH AMERICAN NAVAJO NATION, NAVAJO WEAVING.
The Primary Purpose of Forever Navajo is to Preserve the Fine Art of  Navajo Weaving through 
* Educating the public about the Navajo weaver and Navajo weaving 
* 

Sponsor/funding documentaries, films, articles, books, lectures about Navajo weaving
* Work with other foundations or organizations to deliver assistance to Navajo weavers
* 

Sponsor/fund Navajo weaving workshops
Nizhoni Ranch Gallery gives a percentage of each sale to the Forever Navajo Foundation


To Donate: checks can be written to FOREVER NAVAJO 

and mail to : FOREVER  NAVAJO
P.O. BOX 815
SONOITA AZ 85637

INFO@FOREVERNAVAJO.ORG
520-455-5020



501C3 NON-PROFIT - EIN: 82-5231532