Not Just Another Pretty Face!
Not Just Another Pretty Face!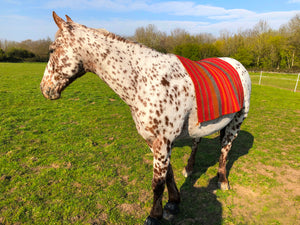 A dear client who lives in England recently lent one of his historic Navajo saddle blankets to his friend Julia Roberts and her award winning dressage horse Crunchie. Douglas thought Crunchie would look smashing wearing the saddle blanket. We agree. We also think Crunchie is absolutely beautiful au naturel. Love of Navajo weaving knows no borders - thank you Douglas, Julia and Crunchie for sharing.