High Praise from South Carolina
High Praise from South Carolina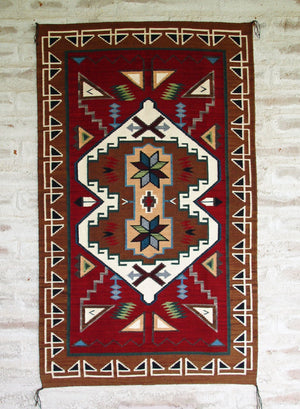 Good Afternoon Steve, Gail & Robin –
Sorry for being a few days behind in responding to friends & family, but we got snowed in while visiting our Grandchildren in Ohio & it put us a few days late in returning to South Carolina.
I want to extend the most sincere thanks to Robin and everyone else involved in helping me with my purchase of 2 weavings – Churro 1440: Frances Begay; and 1997: Sarah Watson.
They were folded & packed with great care and I especially appreciate the booklet the gives the story behind the weavings – from the sheep to the weavers / artisis themselves.
They are both even more beautiful in person than they look on your web-site and will be hung in our home places where they can be seen & enjoyed by friends & family, but also being mindful of preserving their beauty by keeping them out of direct or harsh sunlight.
To Steve – thank you for your part in keeping the Navajo spirit & traditions alive and available to those of us who live outside your geographical area.
To Robin – thank you for your excellent communications with me during the purchase process.
I look forward to working with you all again in the future; but in the mean time, blessings to each of you and all that you do to help preserve the spirit and traditions of the Navajo people.
With Sincerest Thanks and Gratitude,
John B
Columbia, SC