Navajo Pictorials Showing Continues
Navajo Pictorials Showing Continues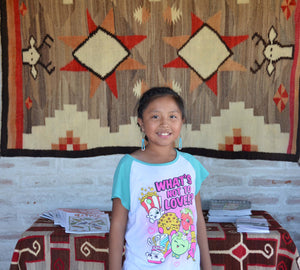 "Painting with Wool – Navajo Pictorial Weavings" Exhibition and Sale.
CELEBRATING THE GIFT OF THE NAVAJO ARTIST LOOM

Elsie Bia demonstrates her Navajo Weaving expertise while onlookers take it in. Elsie's Granddaughter Natalie helps at the opening.
Steve begins his talk on the open porch before entering the Gallery.

What's not to Love!!! Indeed! Thank you Natalie for coming to the opening!