Have You Heard?
Have You Heard?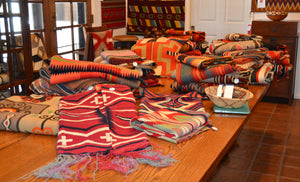 We are thrilled to announce The Heard Museum has asked us to participate
in an upcoming exhibit tentatively opening April 1, 2019!  
Combing through the entire collection and the deepest darkest vaults, we pulled some of our most dramatic and rare pieces that have not seen the light of day for many moons. The Heard asked us to focus on the most visually brilliant and mystifying weavings.  We think we nailed it.  We can't wait for the opening and will keep everyone in the loop!