Native American Art Forms
Native American Art Forms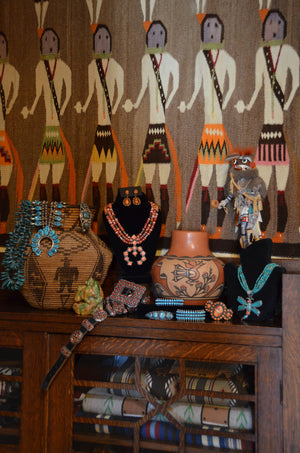 Quick Links to other Native American Art and Jewelry
Select Native American Art Forms!
All items are guaranteed handmade by Native American Artists. We have wonderful pottery, baskets, kachinas and paintings that Steve has been collecting just for you….
Don't hesitate to call or email for more information or to inquire about your specific needs directly.
Contact us for pricing at steve@navajorug.com or call (520) 455-5020 OR CLICK HERE TO BUY with Paypal.